Nordic Music Ensemble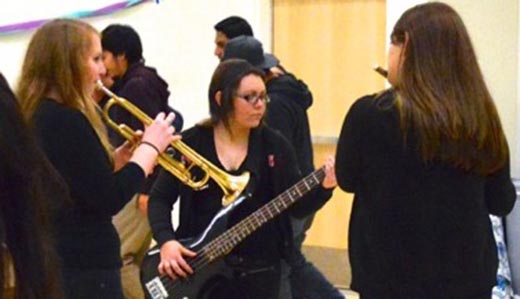 The UC Merced Nordic Music Ensemble is a band under the direction of ethnomusicologist David Kaminsky. The two-credit course (GASP 30d) is open to all student musicians, and is repeatable for credit. Students learn to play traditional Nordic dance tunes, including waltzes, schottisches, polskas, polkas, engelskas, and minuets (repertoire changes from semester to semester). The ensemble also helps arrange regular Nordic Folk Dance Parties both on and off campus. The group collaborates closely with the Nordic Dance Ensemble.
About the director: David Kaminsky is an ethnomusicologist with a specialization in Swedish folk music, and the only American ever to be granted the title of Riksspelman, or National Folk Musician of Sweden.
Next offered: Fall 2017