ShiPu Wang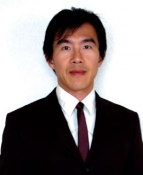 Title
Professor of Art History/Visual Studies
Specializations
20th century American Art in a global context
Asian American Art
Museum and curatorial studies
Photography and film
Bio
Wang is a noted art historian specializing in pre-WWII American art by artists of Asian descent. For his scholarship he was awarded the Smithsonian American Art Museum's Patricia and Phillip Frost Essay Award in 2009 and a Terra Foundation for American Art Senior Fellowship at the Smithsonian American Art Museum in 2014. Wang is the author of three books: Becoming American? The Art and Identity Crisis of Yasuo Kuniyoshi (2011); The Other American Moderns. Matsura, Ishigaki, Noda, Hayakawa (2017); and Chiura Obata: An American Modern (2018), an internationally-traveling retrospective Wang curated that is accompanied by the first book on Obata's oeuvre published by an academic publisher, the University of California Press. The exhibition of Obata, one of the most prominent Japanese American artists in pre-WWII California and a UC Berkeley art professor for more than two decades, was organized by and began at UC Santa Barbara's Art, Design & Architecture Museum in January 2018, and had a May through September showing at the Utah Museum of Fine Arts in Salt Lake City that was viewed by more than 22,500 visitors. Next it will travel to the Okayama Prefectural Museum of Art in Japan (January 18 - March 10, 2019), return to Sacramento's Crocker Art Museum (June 23 - September 29, 2019), and conclude its tour at the Smithsonian American Art Museum in Washington, D.C. (November 1, 2019 - April 12, 2020).
Wang joined UC Merced in 2006 and is the founding faculty of GASP, as well as the founding director of the
UC Merced Art Gallery
.