ShiPu Wang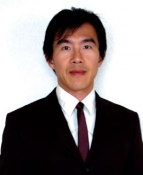 Title
Professor of Art History/Visual Studies
Office Hours
Spring 2018: Tu 11:30am - 1:30pm
Specializations
20th century American Art in a global context
Asian American Art
Museum and curatorial studies
Photography and film
Bio
Wang is the author of Becoming American? The Art and Identity Crisis of Yasuo Kuniyoshi (2011). He has published his research in major journals both in English and Chinese, including American Studies; the special "Art and Cultural Institutions" issue of AAPI Nexus; Yishu-Journal of Contemporary Chinese Art; and several issues of Journal of Aesthetic Education by the Taiwan National Center for Arts Education. His essay, "Japan against Japan: U.S. Propaganda and Yasuo Kuniyoshi's Identity Crisis," appeared in the spring 2008 issue of American Art and won the Smithsonian American Art Museum's Patricia and Phillip Frost Essay Award -- a prize given annually to recognize excellence in scholarship in the field of American art history. He was a 2014 Terra Foundation for American Art Senior Fellow at the Smithsonian American Art Museum, where he worked on his second book, The Other American Moderns, to be published by the Pennsylvania State University Press in 2017.
Wang joined UC Merced in 2006 and is the founding faculty of GASP, as well as the founding director of the
UC Merced Art Gallery
.