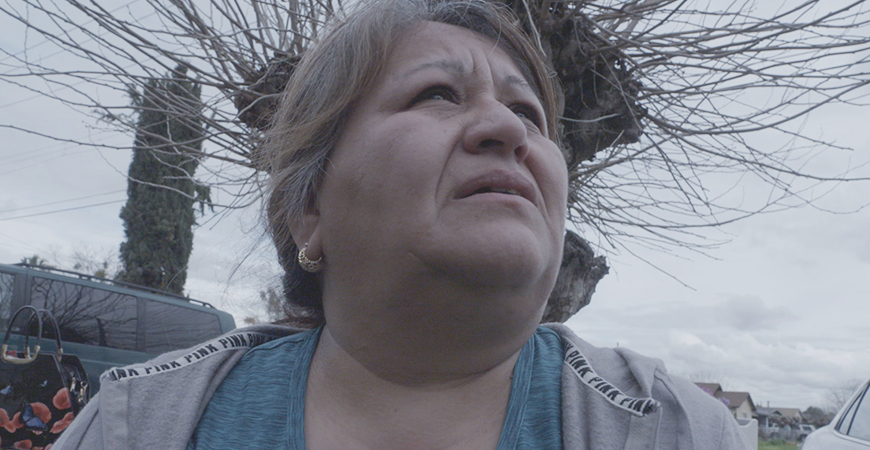 Film festivals across the world continue to reach out to filmmaker and Professor Yehuda Sharim to invite him to screen his latest films "El Ojo Comienza En La Mano" (translated to "The Eye Begins in the Hand") and "Letters2Maybe." Central Valley residents do not have to travel far to enjoy either of them because both are also being showcased in Merced.
Sharim, with the Global Arts Studies Program, is inviting the public to the Mainzer on Nov. 1 for the premiere of "El Ojo" and then to participate in a question-and-answer forum. Everyone is also welcomed to watch screenings of "Letters2Maybe" and participate in discussions on Nov. 4 and 5.
"It's huge to have a premiere in Merced," Sharim said. "In these films, the Central Valley is at the center of attention. We are the leaders and agents of change. We are visible. Our sweat is visible. Our pain is visible. Our anger and demand for justice — it is all here. In these two films, there are many of 'us' and 'you.'"
"El Ojo" is a documentary that serves as a tribute to farmworker life in rural California and features the work of Central Valley muralist Rubén A. Sánchez, who has documented campesino experiences over the past few decades. Sharim said it's "beautiful" to see that the artist is garnering more attention and that his work is being welcomed in the Valley and around the globe, including festivals in Paris, Mexico City, Miami, Texas and more.
"Sánchez's work is incredible but so is his story," Sharim said. "He worked in the fields during the day, and at night he dreamed about painting. He is such an inspiration."
"Letters2Maybe" shares the experiences of local and national immigrants and refugees, including Ana María Fabián Lomelí — an activist originally from Michoacan, Mexico, who has called Merced home for the past 25 years. Initially, she was involved in groups focused on education and health but also joined others helping to protect undocumented immigrants in their communities.
It was a chance encounter with Sharim in Merced that empowered Lomelí to speak up via a larger medium.
"One of the most important reasons why I decided to tell my story in 'Letters2Maybe' was because I know of the need of the undocumented community, which I am a part of," she said. "We need not be scared and must use our strong voices to participate in important decision-making processes."
The mother of two said it has been extremely difficult not being able to return to her homeland to see her other family members, but she stressed that her faith keeps her going, and she still has hope that something bigger is in store for her.
"No matter what happens, we must have hope," Lomelí said. "I want people to see how beautiful it is to serve and give back to the community."
Both films are meant to spark conversations about what the American dream means, Sharim said. It's his hope that the question-and-answer sessions will also lead to more robust discussions about the visible and invisible connections among people.
"We do not come to this life just to be entertained while we're exhausted from work," he said. "We are not here just to fill jobs; we are here to create visions. This is not a laptop experience where you watch a film and it's done; this is a life-changing experience."
"El Ojo" and "Letters2Maybe" are among the small number of films selected from a pool of approximately 4,000 made worldwide that are being showcased. One of the venues is the prestigious Silver Wave Film Festival, which is a qualifying festival for Oscar nominations in Canada.
While it's an honor to have his work screened at various film festivals, Sharim said he doesn't make films for the recognition.
"The major thing for me is to bring these films here, invite the communities to see themselves in them and have a discussion afterward," he said. "Film festivals are like gambling, but I don't gamble; I like doing."
A schedule of upcoming film screenings is located below. More information about Sharim and his work is available on his personal website.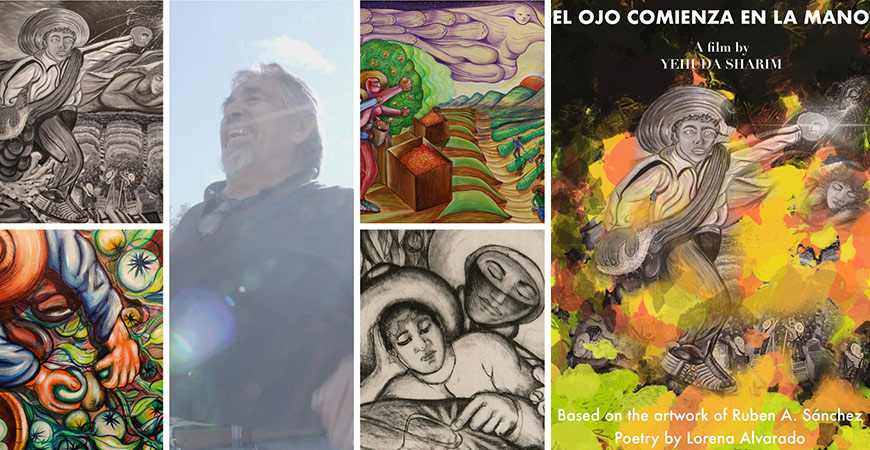 "El Ojo Comienza En La Mano"
Nov. 1
Screening and Q&A at the Mainzer in Merced at 6:30 p.m.
Arpa International Film Festival (Los Angeles)
Nov. 4
Α.Ε.Ι. Audiovisual Forum (Nicosia, Cyprus)
Nov. 5
Silver Wave Film Festival (New Brunswick, Canada)
Nov. 10
Rockport Film Festival (Rockport, Texas)
Nov. 19
Oregon Documentary Film Festival (Portland, Oregon)
Cine Miami Fest (Miami)
Nov. 23
Festival Fotogenia (Mexico City)
Dec. 17
International Art Film Festival (Birmingham, England)
Dec. 19
Boden International Film Festival (Boden, Sweden)
"Letters2Maybe"
Nov. 4
Screening and Q&A at the Mainzer in Merced at 7 p.m.
El Ojo Cojo International Film Festival (Madrid, Spain)
Nov. 5
Screening and Q&A at the Mainzer in Merced at 7 p.m.
Nov. 13
Refugees Welcome Film Festival (Berlin, Germany)
(will include screening of "Songs That Never End")
Nov. 24-27
Ethnofest — Athens Ethnographic Film Festival (Athens, Greece)
Dec. 19